Little Halos
Your child is growing up fast and ready for a little more independence, our Little Halos School will be a perfect introduction for our Pre-K students.

Greek School
Our approach to learning and teaching is through child centered play and education. Our native speaking Greek teachers bring many years of experience and passion to teaching our Greek language and culture.

Mentoring Program
In 2015-6 School year the St. Athanasius Greek School is considering offering an extra tutor and mentoring session where kids can come to do homework and practice additional conversational Greek.

Sunday School
Our Sunday school program offers a rich faith based teaching program for children of all ages. We provide an enriching program for students with many opportunities to experience our Greek Orthodox heritage.
Why
Saint Athanasius

 Greek School Program
Our Greek school program is highly regarded in the area as one of the best classroom settings to teach our young children about the Greek language and culture.
It is centered around a social atmosphere allowing our kids to make life long friendships in a caring environment.  Our teachers are experienced, caring, and passionate about teaching.  They bring many years of experience and are all native Greek speakers.
Your child will have the opportunity to pursue a range of studies to begin and build upon their learning of Greek language and culture.  Weekly classes concentrate on building language fluency with Greek reading, writing, and oral communication.  Students engage in studies of Greek history, geography, and faith.  We believe that extracurricular activities must complement the rigorous academic curriculum that we pursue.  We have Greek dancing, drama, and public speaking as part of our programs, culminating in various public performances througout the year.
Vaia Siarkos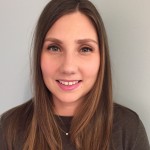 Short Bio:
Vaia Palla was born in Serres, Greece.
She graduated from Aristoteleio Preparatory High School in 2007.  She studied at the University of the Aegean in Rhodes, Greece and graduated with a Bachelor of Arts degree in Elementary Education in 2011. After her graduation, she emigrated from Greece to Worcester, Massachusetts for reasons of the heart.  There, Vaia continued her education at Worcester State University in the Intensive English Language Institute program with the intention of entering the Post-Baccalaureate Certificate program for Initial Teaching License in English as a Second Language.
She is very enthusiastic about teaching Greek heritage language to Greek-American students.  From September 2014 to the present, she has been working at Saint Athanasius the Great church in Arlington, MA  as a teacher in the Afternoon Greek School and as a teacher's assistant in the Little Halos Day Preschool.
Eleni Kosmidis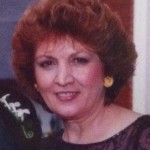 Short Bio:
Eleni Kosmidis was born in Kozani, Greece.
She graduated from High School, Kozani, Greece and studied Architectural Design receiving an A.S. in Architectural Design  from TEI Kozani.  Coming to USA, she earned an A.S. in Computer Science and B.A. in Business Administration at Fisher College, Boston MA.
In addition to her professional career as an Architectural Consultant at EKP Consultants,  Norwell, MA, as a  College Bursar, a Registrar and a Financial Aid Advisor, at Fisher  College, she pursued a career in education too.  She obtained a Certificate of Educator Training, at the  University of Grete and an Attainment in Greek at the Ministry of National Education and Religion in NY.
Initially in Greece, Eleni has started as a tutor, by giving special classes in Math,  Science as well as Modern and Ancient Greek in private and public schools.  She worked at Public School of Dionysos, Athens Greece, educating students in core curriculum and assisting them in developing effective study methods to prepare them for examinations.
Later on in USA, she has been working as an educational technology specialist, giving Technology classes, such as, Computer skills, Computer Networks and  Internet Access, at Hellenic American  Academy in Lowell MA.  Eleni has many years of experience in education, teaching all levels of the Greek Language at Boston International Language Institute and currently she is teaching the 5thgrade at Saint Athanasius,  Afternoon Greek School,  Arlington , Massachusetts.
Popi Moustakas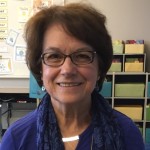 Short Bio:
Popi Moustakas was born and raised in Kamari, Tripolis of Greece.
She finished high school in the Area of Tegeas, Tripoli and emigrated to United States and settled in Charlotte N.C. to learn and enrich the English language she was enrolled in Myers Park High of the same city and graduated from there 2 years later. She studied at the University of N.C. at Charlotte and graduated with a B.A. in English Language Arts and a certificate in Secondary Education with a major in English.
Popi taught English as Second language at Sedgefield Elementary school of Charlotte N.C. for 2 and half years. Prior to that she worked as a substitute teacher at the four high schools of Charlotte. In the summer of 1978 she moved to Newton, MA. Soon after her arrival Popi worked for the Bank of America from 1978 to 1983. In September of 1989 she started working for the Saint Athanasius afternoon Greek school at Arlington, Massachusetts. Along with working at the afternoon school Popi started working also as a substitute teacher for the Medford Public schools. At the same time, she started teaching Sunday school at Saint Athanasius. Not too long after in the spring of 1996 she was hired as an inclusion Paraprofessional in Special Education for Osgood Elementary. When Osgood School closed down she continued at McGlynn Elementary of Medford Ma. While working she continued her education by enrolling at Salem State University at Salem MA. At Salem State Popi studied and attained a Degree in Elementary Education and two years later she received a Master's Degree in Elementary Education.
At the present she continues to work for the afternoon Greek school, Sunday school and Medford public schools. Popi is very happy working with children, because she feels great love and satisfaction seeing them make great steps and progress for their future.
Saint Athanasius Greek Orthodox Church in Arlington provides our children with multi-purpose classrooms located in our downstairs church auditorium.  We currently have over 7 different classrooms.  Each classroom holds less than 20 students and ensures a high teacher to student ratio in an intimate environment.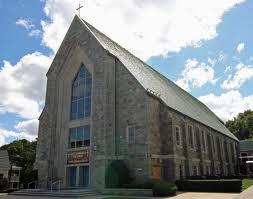 Our Results Speak for themsleves!
Recent survey results showed that our parents had an over 90% favorable rating of our school system and average an overall 4 out 5 stars.  Strengths included our teachers warm and caring nature, approachability of Fr. Nick and staff, our events, and social interactions with peers and parents.
Rated Great or Outstanding by Parents
Voted
OUTSTANDING
by our parents and community.
Saint Athanasius educational system provides our children a strong foundation in Greek language, culture, religion, and history.
Public Speaking
Drama and Plays
Events to celebrate Greek holidays (Greek Independence Day, Oxi Day, Christmas, Easter, and other celebrations.
We encourage parent involvement with all activities both in and out of school setting.
We focus on teaching our children the basics of the Greek language.  The curriculum focuses on reading, writing, and coversational Greek.  We try to integrate Greek history, art, drama, and dance into the core curriculum.
We provide a safe and happy environment for children to feel comfortable to express themselves.  We promote individuality and self motivation for our young chlidren to flourish.
Parent involvement is key to our program.  We encourage parents to actively participate in the learning process.
Please sign up for one of our many volunteer opportunities during registration.